MyDvd7MD
Uberd0rk!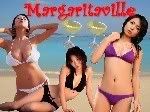 Joined: Apr 14, 2004
Posts: 10714
Posts per day: 2.12
Location: Albion, Pennsylvania

2000 Chevrolet Impala
2006 Chevrolet Impala



Posted: Thu Mar 23, 2017 1:46 am

Post subject: It has been a long time since i have been here
---
I haven't fallen off the face of the earth yet. But have had rough couple of years. Well I still have the impala, it's paid for.
Last time i was here, Dad was in hospice at VA not expected to last long. Well he was stronger than anyone thought and the MAN upstairs wasn't ready for him
Because 6 mos. after he was admitted they let him go because of big improvement. And had 2 good years with him until starting in Feb. 2016 even with cancer treatments at Cancer center he went downhill but was still doing ok. But from March and April 2016 it was rough he was in pain and miserable and seem to be falling all the time. Then late June called ambulance and had them take him to hospital where they found mass on his chest area. They did CAT SCAN AND said cancer spreading, most likely jumped from prostrate to stomach and finally to pancreas. They trasferred him back to HOSPICE AT VA and July 1, 2016 Dad finally passed away. I made all the final arrangements at funeral home all by myself with help from my cousin Judy. My sister was notified before Dad passed away through neighbor who is pastor and knew my sister was cleaning house for church member. Had to go that route since she stop talking to Dad and I back in 2011.

She finally showed up at house about 1-2 days before Dad passed away and i told her he won't last much longer since he stopped swallowing a few days before that. I said " you know it[s up to you if you go or not" At that time she informed me she wouldn't go see Dad and wouldn't go to funeral. Which was fine with me, I had the decency to at least get in touch with her to tell her, it was up to her if she wanted to see him. And she was true to her word, she never showed up at the calling hours, which at 6pm service the local American Legion men came in and did a nice little ceremony, and never came to funeral. But she will have to live with it. At the funeral the American legion gave DAD service with 21 gun salute, PLAYED TAPS and presented me with the folded flag. ( hardest part on me when i really cried) Which i proudly accepted and bought case and mounted on wall with small memorial complete with picture of Dad in uniform and the shell casings from 21 gun salute.

So after Dad's funeral, truck got sold, and had to have extra income so got a job as sales associate at local Walmart, and regardless of what people say it is a decent job, nice people and above minimum wage. Health insurance isn't the best. Expensive plus it has like $5000 deductible or something like that. But job is paying the home equity loan for the remodeling and the 30ft x 24 ft garage etc. paying car and house insurance, WATER, ELECTRIC, GAS ETC and I haven't had to touch $7000 LEFT from the life insurance money saving that for extreme emergency.

I did have nursing home bring step brother to funeral home for calling hours and funeral. As for my sister i seen her that day just before Dad passed away and she hasn't came around since. She called once or twice just to have nursing home give her permission to take Roger my step brother out for ice cream since i never put her on the list.

So now everyone knows where and what i have been doing. It has been rough on me, but Dad is no longer in pain. And he was Korean Veteran. God Bless all our VETERANS AND ALL SERVICE MEN AND WOMEN OF THE ARMED FORCES.