MyDvd7MD
Uberd0rk!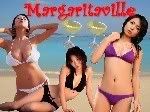 Joined: Apr 14, 2004
Posts: 10714
Posts per day: 2.13
Location: Albion, Pennsylvania

2000 Chevrolet Impala
2006 Chevrolet Impala



Posted: Wed Oct 13, 2010 9:50 am

Post subject: Rocker panels rusted
---
Well actually only the passenger side. I got my vehicle and emission testing yesterday. My friend that did the inspection said "Dave i know you are particular about your car and i just want to let you know as I was setting the arms for the hoist. I noticed your passenger side rocker is getting rusted just ahead of rear wheel." Well i got checking and it I was pressing my hand up on the rocker behind the plastic moulding and put my hand through at least two spots. And not just back by the rear wheel but half way up. It is basically what would on a truck be considered to be the inner rocker. From looking at the car nothing looks wrong but underneath rocker is pretty bad. Damn road salt in winter. I have always took the hose at car wash and flushed the underneath of car at least every week during winter. but even that didn't help much.



One body shop told me they weren't even sure if they made a rocker only, they said normally you have to replace the whole side of car they said typical with unibody cars.
The body shop said to trade the car. At this point financially that is not an option. I have a number for one guy that my friend that did the inspection recommend, the guy is a retired person and does this type of thing for only certain people that certain garages that refer them to him. Basically he takes new metal and bends it and welds it in there to fix it. He is suppose to be reasonable.


EDIT: I just checked with the guy he said he actually makes his own rocker panels and have done alot of w-body impalas lately. In fact he just got done with a 2003. But he said my car it was a shame the rocker collapsed because the rest of the underneath of the car still has paint unlike most cars already rusted floor pans etc. But mine was like new except for the collapsed rocker. But he said $200. And he will rebuild that whole rocker from scratch. The only thing he recommended was after he redoes it even though it will be just as strong as OEM. Don't let the garages put the hoist arms under the rockers. But he says mine isn't the first car that has had the problem and he said it always seems to be passenger side that goes first.


Update***. I just got the rocker fixed, the guy did an Excellent job. I went to pick the car up and the guy said " that the last garage when they tried to use the rockers to pick the car up shoved the rocker panel right up into the floor. He pulled it back down reinforced it and rebuilt with new sheet metal the rocker area fron to rear. I went to dealer and talked to my friend and asked when i get my next service to put note in computer. DO NOT PICK CAR UP WITH THE ROCKER PANELS.