Jayme
Dedicated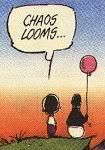 Joined: Jan 15, 2007
Posts: 379
Posts per day: 0.1
Location: West Chicago, IL

2000 Chevrolet Impala



Posted: Mon Sep 06, 2010 2:39 pm

Post subject: OBDII readiness and drive cycle ?
---
I had the battery out for a couple days while repainting the battery tray. That will set all my emissions monitors to "not ready" won't it?
I have searched and found the drive cycle info, but also found that it can take up to 500 miles for the cat test to set ready.
Illinois allows up to 2 monitors to show not ready and still pass. Does anyone know what two monitors take the longest to set ready, and how much driving I need to do to set all but two to ready? I don't want to drive around with expired tags for any longer than I have to.

Yes, I should have got it tested before the tags expired, but I was planning on selling it to someone in Indiana which doesn't require testing. Now that I'll be keeping the car, I am stuck with expired plates.